About BHAGIRATH & BROTHERS
MOVING TOGETHER AHEAD
First group company established in the year 1956.  This company now acts as the research point for new developments, both product and process, and all regulatory activities and their feasibility with respect to current product implementations. This company specializes in making new products with concepts e.g. limb vans, soil testing vans etc.
Group Companies : 
Rohan Coach – Estd:1958 : R & D Center of the group, Concentration on applications.
Bhagirath coach Builders – Estd:1972 : Coach Manufacturing facility, Capacity of 50 coaches/month
Bhagirath Coach & Metal Fabricators Pvt. Ltd.(BCMF) Estd:1986 Truck hold manufacturing facility,Capacity of 5000/month
Audi Automobiles – Estd:1992 : Bus manufacturing facility, Capacity of 600 buses/month
BCMF-2 Estd:2008 : Bus sub assembly & child parts manufacturing, Powder coating, Passivation, Press shop, Capacity of 600 buses sets/month
BCMF-3 Estd:2011 : Parts manufacturing
BCMF-4 Estd:2012 : Powder coating, Window Manufacturing
BCMF-5 Estd:2016 : Seat Manufacturing
Reliable suppliers of certified and tested products
Ability to mold our resources as per the requirements clients
Transparent and ethical strategies
Timely delivery as per commitment
Our facility is equipped with latest machinery and tools for building robust structures. We have separate quality, production, development and customer care teams, where the involvement, interaction and participation of top management happens in daily work. We have a dedicated work team that is a combination of experience and youth that helps us deliver quality consistently. We have a separate fabrication shop, body assembly shop, paint shop, trim and dispatch sections which helps us keep a close watch at product and process at various stages of production
It is our endeavor to move together, ahead with our customers. We believe consistent delivery, high quality and constant cost control is very critical for continual value addition to our customers. We have been accredited with the ISO 9001:2000 certification. Our clearly marked plant layout and strict adherence to the defined processes help us in keeping a through check on quality of our product. Our quality is checked at all levels of production, from incoming of raw materials, followed by manufacturing process, to dispatch of finished product and we have a 24 hours customer feedback and response time. We adhere to a strong quality management system that reflects in the fits and finish of our products. To further increase control on quality we strictly work on fixtures, templets and jigs to maintain uniformity in our models.
Research & Development It has been our strength to change and innovate very fast. We have successfully been able to upgrade and innovate new models in faster times. We work on our product and process at the same time for adding value to our customers. We have a separate design team for development and innovation. One of the finest examples of our process innovation is the manufacturing of our bus and truck bodies on trolleys, this has given our customers more time to roll out the chassis and their capital is blocked only for a mere 24 hours at our end. We are the first manufacturer in India to adopt this way of working.
Key Customers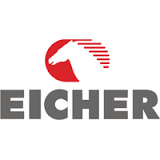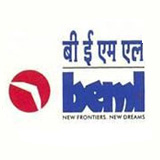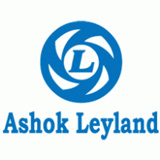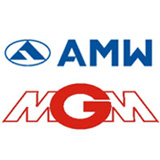 Contact Details
PLANT 1 : Bhagirath Coach Metal Fabrications
Address : Plot No. 202 Sector -1
Pithampur, Dist (Dhar) M.P.
Phone No. :07292-401451-53
PLANT 2 : Audi Automobiles
Address : Plot No. 199 Sector -1
Pithampur, Dist (Dhar) M.P.
Phone No. :07292-426150
OFFICE : Bhagirath And Brothers
Address : 29 Park Road Indore (M.P)
Phone No. : 0731-2431921, 0731-2539740
Fax No. : 0731 2538841